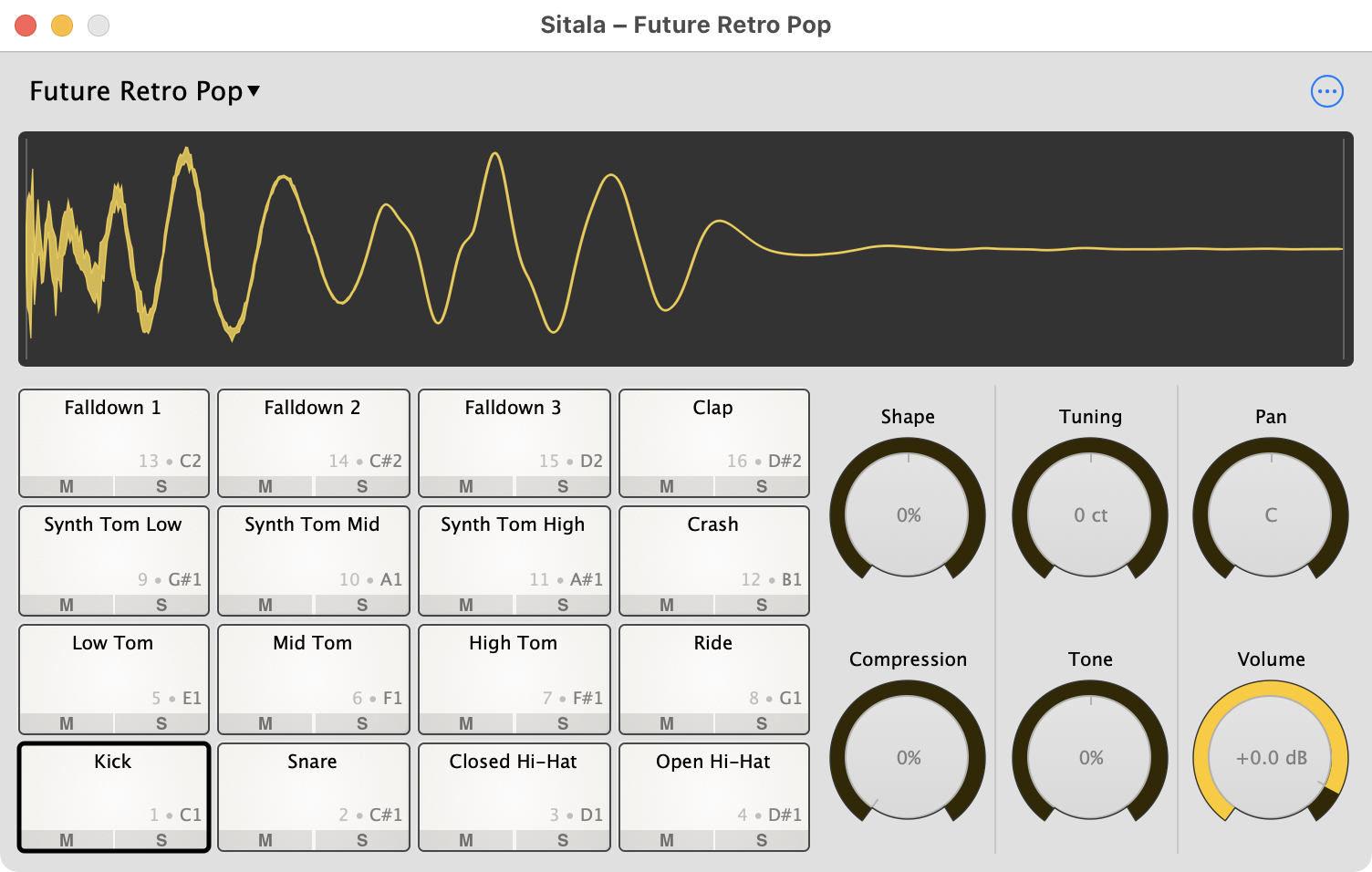 Purchase Sitala 2 License
Sitala 2 features:
Apple Silicon Support
4x4 Layout
Instant Sample Finder
Dark Mode
Hip Hop and Retro Kits
VST v3
Preview Sounds in Sample Browser
Gated Mode
MIDI Pad Selection
Copy and Paste
Have a discount code?
Thank you for your purchase. Your license key is:
test@test.com 00000000-0000-0000-0000-000000000000
Download Sitala if you haven't already.
Your Sitala 2 license entitles you to free upgrades for one year, or the duration of the Sitala 2 development cycle, whichever is longer.